How do I register for the meeting?

Register for the meeting by visiting the AOPO Annual Meeting website.
You must be logged into your AOPOplus account to see the registration button on the registration website. If you need assistance accessing your account, please contact aopoplus@aopo.org
How do I secure housing at the JW Marriott Phoenix Desert Ridge Resort and Spa? 

AOPO has reserved a room block at the hotel for conference attendees. Once you have registered for the meeting you will be sent a separate email confirmation within 48 business hours, with detailed hotel and ground transportation information.
What are the options for ground transportation to the hotel once I arrive in Phoenix?
BLADE and Trinity Medical Solutions are pleased to offer AOPO 2022 attendees seamless and free ground transport between Phoenix Sky Harbor Airport and the JW Marriott Desert Ridge in Phoenix, AZ. Once you have registered, you will receive a separate email within 48 hours, with details on how to book your transfer to the hotel.
Taxis and Uber/Lyft services are also available from the airport to the hotel. Estimated taxi fare is $65 each way.
What is included in the cost of my registration?
You will receive a name badge and lanyard when you arrive to the meeting. Your full conference name badge gives you access to all plenary sessions, breakout sessions, meal functions, Grand Opening Reception on Monday evening, and the Wednesday evening Special Event.
Are meals included with my registration?
AOPO will provide daily breakfasts and several coffee breaks, and lunches throughout the meeting. All daytime meal functions will be held in the exhibit hall. The evening social events include food and beverages.
Do I need a ticket for the special events?
No, you do not. Your registration includes both the Monday evening Grand Opening Reception in the Exhibit Hall as well as the Wednesday evening Special Event. Your name badge grants you admission to these events. Should you wish to purchase a ticket for your guest, you may do so when registering online for the meeting or you may purchase a ticket onsite. Please note guests must be a minimum of 18 years old.
Can I register for the meeting onsite?
Yes, however onsite pricing is higher than advance registration pricing. You can also purchase additional tickets for your guests to attend the evening special events.
Can I see what sessions will be presented before I arrive on-site?
Yes. The program for the Annual Meeting is posted online as soon as it is finalized.
How can I find out when someone is scheduled to present?
The program for the Annual Meeting has information about each of the sessions being presented at the Annual Meeting. You can also find this information on the AOPO Annual Meeting mobile app.
Where can I see the list of organizations exhibiting at the 2022 AOPO Annual Meeting? 
When will the mobile app be available?
It will be available two weeks prior to the Annual Meeting.
What features will the mobile app have?
The mobile app will feature the attendee list, the ability to build your personal meeting schedule, speaker presentations, exhibitor information, posters, and gamification.
What are the plenary sessions?
Plenary sessions are usually lectures or speeches designed to appeal to all meeting attendees.
When will the Exhibit Hall be open?
The exhibit hall will be open during the following hours: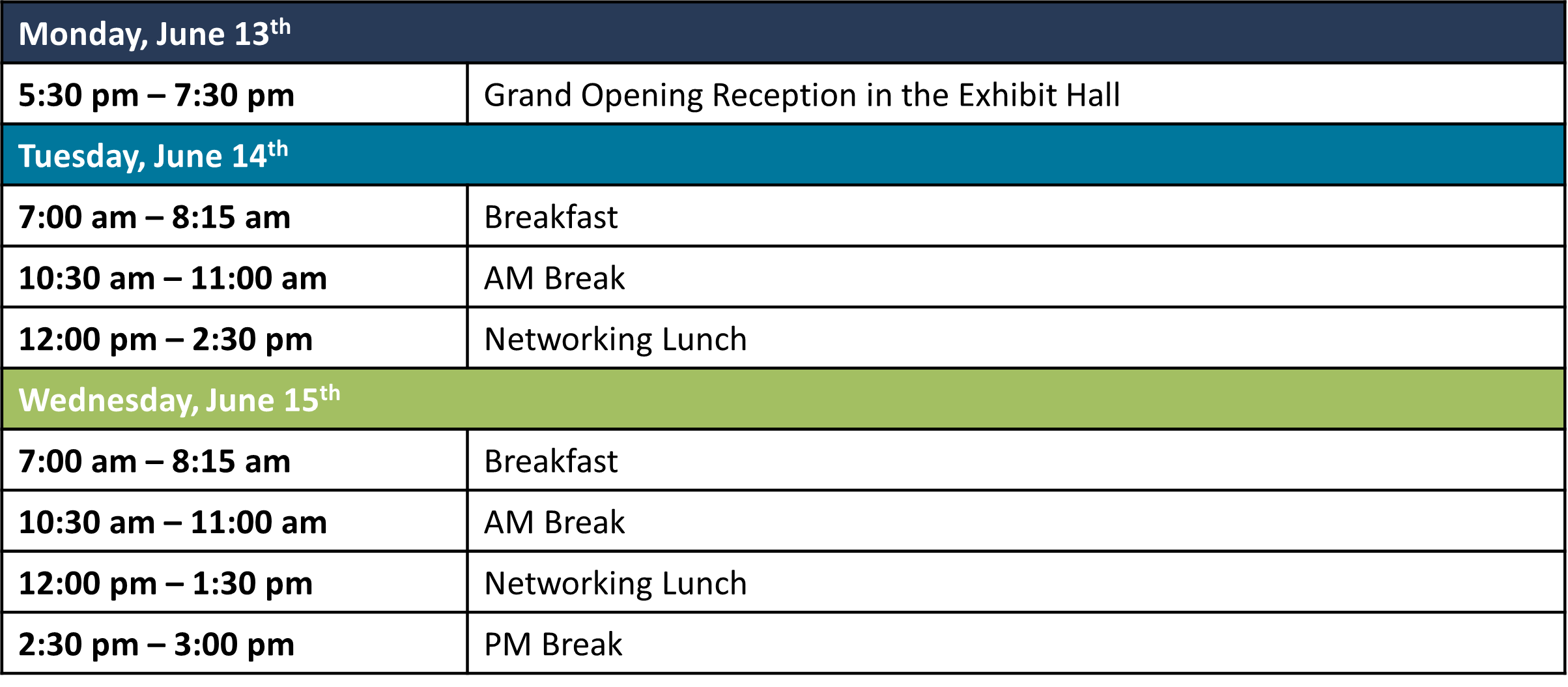 Who can attend the Grand Opening Reception?
All meeting attendees are invited to attend the Grand Opening Reception in the exhibit hall on Monday night. Attendance is included with your registration. If you would like to bring a guest, you must purchase a ticket for your guest. Ticket cost is $100 for both the Grand Opening Reception and the Wednesday evening special events.
Can I cancel my registration?
Yes. To receive a refund, a written notification of cancellation must be received by AOPO on or before Tuesday, May 31, 2022. Please email cancellation notices to meetings@aopo.org. Telephone requests will not be honored, and fees will not be refunded. Any cancellations on or before that date will receive a 75% refund. Refunds will not be issued for cancellations after May 31 or for no-shows.
What COVID-19 precautions are being taken at the JW Marriott Phoenix Desert Ridge Hotel and Spa?
As part of Marriott International's family of brands, they have implemented a variety of new protocols and elevated practices, in response to the COVID-19 pandemic and keeping with our high standards of cleanliness and commitment to providing excellent service.
Here is what to expect during your stay at JW Marriott Phoenix Desert Ridge Resort & Spa. whattoexpect.marriott.com/phxdr