National Minority Donor Awareness Month is a collaborative initiative of the National Organ, Eye, and Tissue Donation Multicultural Action Group (NMAG) to save and improve the quality of life of diverse communities by creating a positive culture for organ, eye, and tissue donation. National Minority Donor Awareness Month stems from National Minority Donor Awareness Week, founded in 1996 by the National Minority Organ Tissue Transplant Education Program (MOTTEP) to bring heightened awareness to donation and transplantation in multicultural communities – focusing primarily on African American, Hispanic, Asian/Pacific Islander, and Native American communities. Help us diversify the donor registry and sign-up to be an organ, eye, and tissue donor today at RegisterMe.org.
About Organ, Eye, and Tissue Donation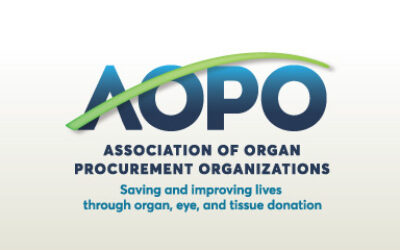 FOR IMMEDIATE RELEASE:CONTACT: Jenny DaigleAOPO MEDIA CONTACTEMAIL: jdaigle@aopo.org  AOPO Recognizes Contributions to Excellence in Organ Procurement and Transplantation at 2022 Annual Meeting McLean, VA. (June 15, 2022) – At its Annual Meeting today, the Association...
AOPO 50,000 Organ Transplants Campaign – Reduce Health Inequities
As part of AOPO's goal to achieve 50,000 organ transplants annually by 2026, we aim to reduce health inequities to improve accessibility of organ transplants in minority communities. Health disparities adversely affect groups of people who have systematically experienced greater social or economic obstacles to health based on their racial or ethnic group. AOPO is committed to working with stakeholders to advocate for and develop solutions to address disparities in organ, eye, and tissue donation. Learn more about AOPO's efforts to increase donation and transplantation in the United States at
www.aopo.org/50k-transplants.
National Multicultural Action Group (NMAG) Partners