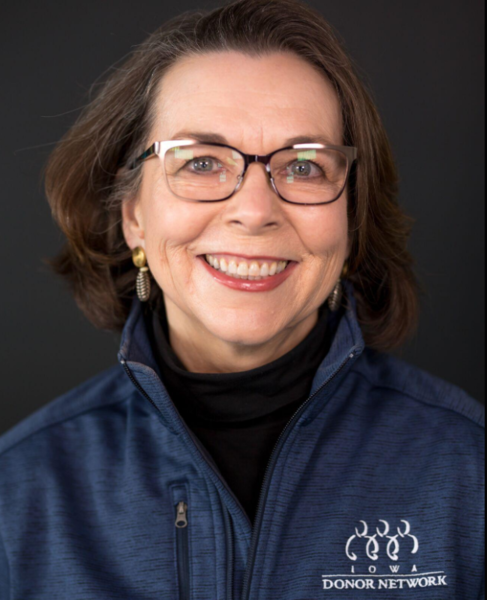 Suzanne Conrad is Chief Executive Officer for Iowa Donor Network, a position she has held since 1997.  Prior to coming to Iowa, she worked for Southwest Transplant Alliance (formerly Southwest Organ Bank) for twelve years in various hospital development and professional education and training positions. 
Ms. Conrad is a researcher and author of the AOPO sponsored project, "Estimating the Number of Potential Organ Donors in the United States" which was published in the New England Journal of Medicine in 2003. The publication was the culmination of six years of death record review work contributed by more than 20 OPOs. In addition to the Foundation board of directors, Suzanne is also a member of the strategic planning committee.
Ms. Conrad is a past president of AOPO and NATCO and has served in many leadership roles on the UNOS board of directors including treasurer and vice president of patients and donor families. She currently serves as secretary/treasurer of the AlloSource board of directors.
A graduate of the University of Massachusetts, Lowell, with a Bachelor of Science in Nursing, Ms. Conrad holds a Master of Science degree in healthcare administration from Texas Woman's University. In 2005, she became a living kidney donor.