AOPO Members Convene on Capitol Hill to Discuss Key Issues in Organ Donation and Transplantation
On May 10th, members of the Association of Organ Procurement Organizations (AOPO) gathered in Washington, D.C. for another successful Advocacy Day. This annual event is an opportunity for OPOs to engage with Congress and advocate for the life-saving mission of organ donation and transplantation. During the event, AOPO members participated in over 75 meetings with Senators, Representatives, and staff, to educate them about the donation process, the vital role of OPOs, and progress towards our goal to achieve 50,000 organ transplants in 2026.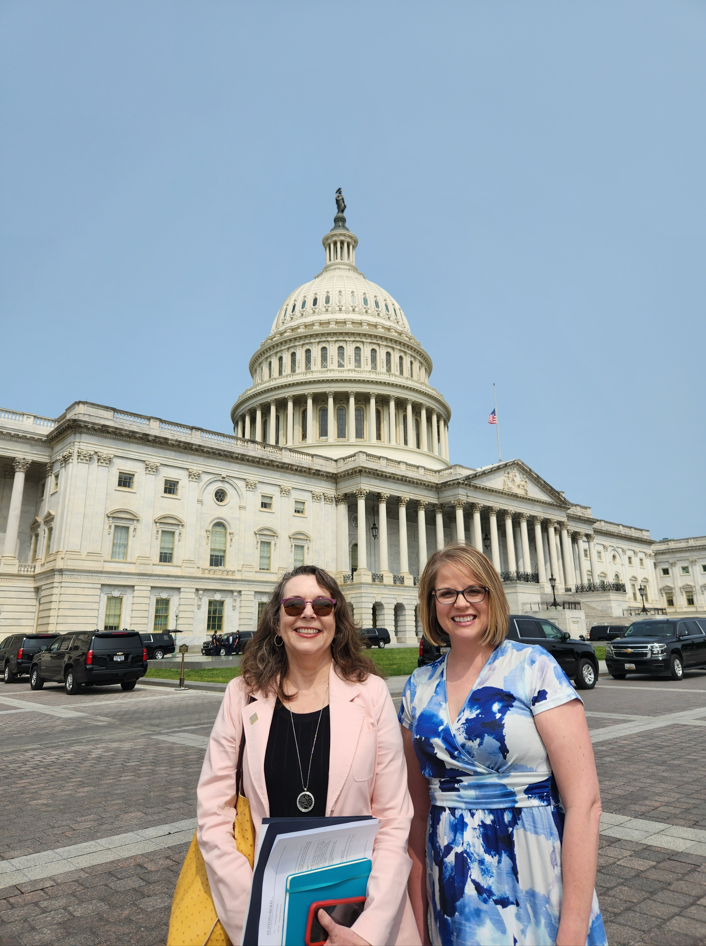 Iowa Donor Network
Left: Suzanne Conrad
Right: Heather Butterfield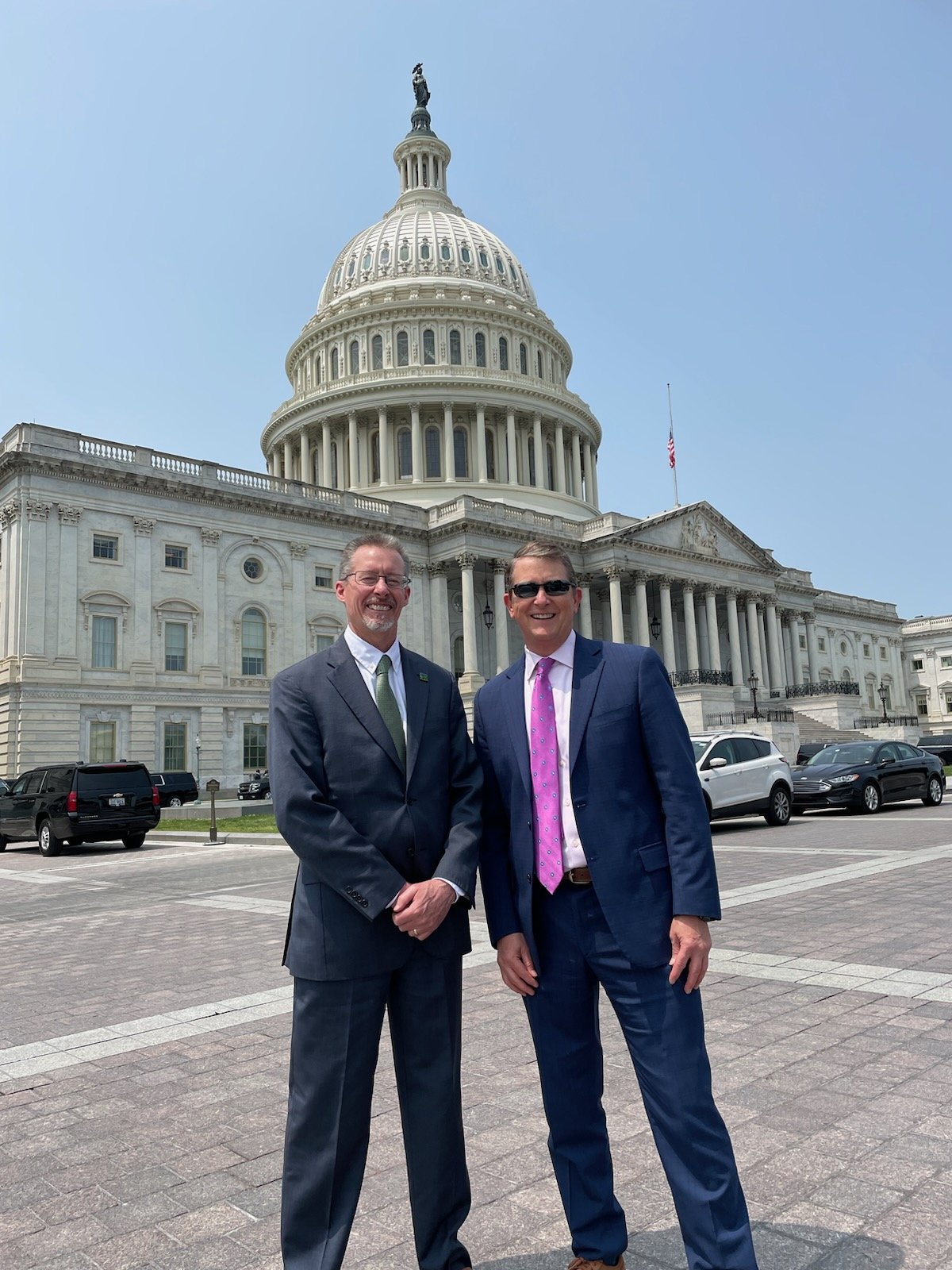 Left: Barry Massa, AOPO President
Right: Steve Miller, AOPO CEO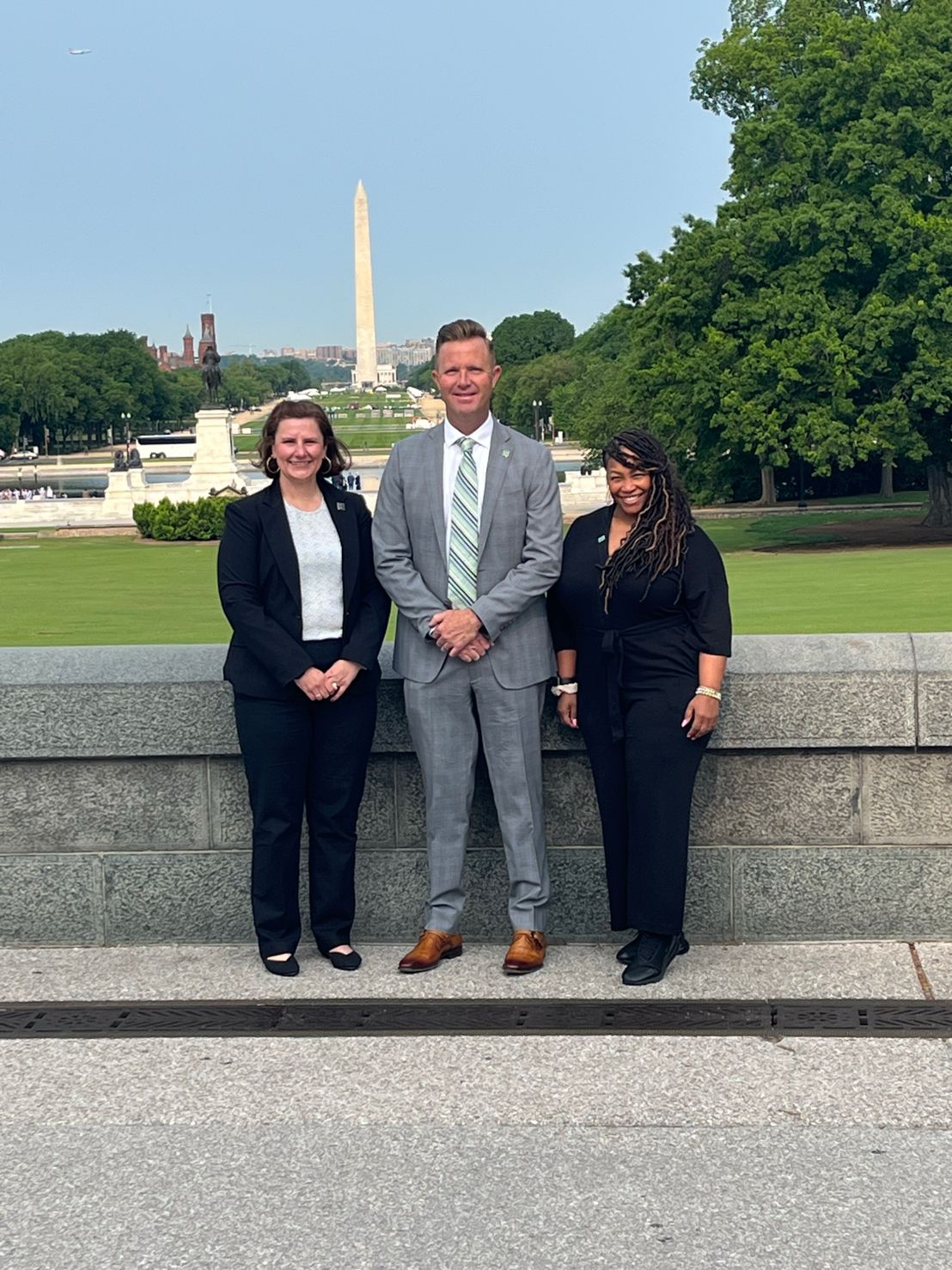 Lifeline of Ohio
Left: Jessica Petersen
Middle: Andrew Mullins
Right Demia Kandi
Outstanding Questions on CMS Final Rule
In addition to discussing the importance of organ donation, members also took the opportunity to ask Congress to address the outstanding questions surrounding the implementation of the Centers for Medicare and Medicaid Services (CMS) 2020 OPO Conditions for Coverage Final Rule.
The rule creates new quality and transparency requirements for OPOs, and under the new process, only the top performing 25th percentile of OPOs will be automatically re-certified in 2026. This means that many OPOs will be subject to competition for their donation service area or decertification. However, CMS has not provided OPOs with substantial guidance on how this system will work, raising concerns and questions about the transition process. AOPO has repeatedly asked CMS to address these questions, and during Advocacy Day, members asked Congress to encourage CMS to provide guidance or a timeline for addressing these concerns.
FAA Rulemaking on Drones
Furthermore, the aviation industry plays an important role in organ transplant, and AOPO is exploring new ways to transport organs quickly, safely, and securely, such as drones. Congress tasked the Federal Aviation Administration (FAA) to issue rulemaking on BVLOS (beyond the visual line of sight) transportation by September 2023. AOPO has begun outreach to ensure the transportation of organs by drone is considered in the rule-making process. During Advocacy Day, AOPO asked Members of Congress to sign-on to a letter urging the FAA to consider the transport of organs in its regulatory framework.
Collaborating for Success
By building relationships with Congress and advocating for these issues, OPO members help improve the organ donation and transplantation system, ultimately saving more lives. AOPO is committed to continuing its advocacy efforts and working with Congress and federal policymakers to address these important issues.
Thanks,
Steve Miller, MBA, CAE
AOPO CEO