AOPO Announces New Members to Join its Board of Directors
McLean, VA. (September 13, 2022) – The Association of Organ Procurement Organizations (AOPO) announced today new members of their Board of Directors, whose terms will begin immediately. Jennifer Prinz, President and CEO of Donor Alliance was elected as one of AOPO's At-Large Members and Wayne Dunlap, Executive Director of New Mexico Donor Services was chosen as AOPO's OPO Population Group 1 Representative.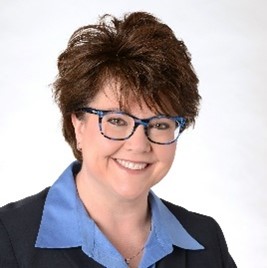 Jennifer Prinz
AOPO At-Large Member
Donor Alliance President & CEO
As At-Large Member, Prinz will serve for the next two years on the AOPO Board as a representative of the general OPO members. Jennifer has held multiple positions with AOPO previously, including as Standards and Accreditation Committee Chair, Research Committee Chair, Chief Operating Officer Council Chair, and a current member of the Advocacy Committee. As a donor and recipient family with more than 25 years in the organ donation and transplantation field, Jennifer has a unique perspective to offer AOPO and the OPO community. She has vast knowledge in the areas of leadership, strategic planning, administration, clinical, research, and policy development which has helped position Donor Alliance as a top performing OPO with record donation rates year over year.
Wayne Dunlap
AOPO OPO Population Group 1 Representative
New Mexico Donor Services Executive Director
As OPO Population Group 1 Representative, Dunlap will serve a two-year term as a representative of specific OPOs based on population size, specifically members in donor service areas less than 2.8 million. Wayne began his career as an ICU Registered Nurse and now has over 20 years of OPO leadership experience. At New Mexico Donor Services, he leads all efforts to recover organs and tissues for transplant, including oversight of all clinical, hospital development, marketing, and community education activities. Wayne's skillsets will provide the AOPO Board with a strong focus on implementing quality systems to ensure optimum performance.
###
The Association of Organ Procurement Organizations (AOPO) is the not-for-profit trade association leading the nation's organ donation community to save and improve lives through organ, eye, and tissue donation. Founded in 1984, AOPO advances organ donation and transplantation by driving continual improvement of the donation process, collaborating with stakeholders, and sharing successful practices with their OPO members. The vision of AOPO is to pursue the day when every donation opportunity results in lives saved. For more information, please visit www.aopo.org.